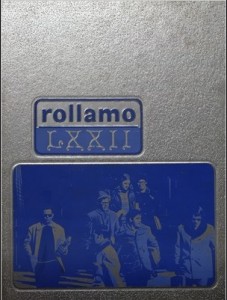 I own several Rollamo Yearbooks. I even know where they are. The one from my freshman year (1971-72) at UMR measures 9.25" x 12.25"x 1.75" and weighs over 6.5 pounds. Though its footprint isn't much different from a laptop computer, it is definitely chunkier and heavier – not the easiest of books to browse.
But thanks to the digital age, all the Rollamo yearbooks, which date back to 1907, are available online for you to browse at your convenience. The collection resides at: http://scholarsmine.mst.edu/speccoll_yearbooks/ .
And not only can you browse the yearbooks of your choice, you can also get a glimpse of how many other people are looking at Rollamos around the globe.   A real-time map at the bottom of the page referenced above let's you use your mouse to hover or click to see what yearbooks are being viewed in other parts of the world.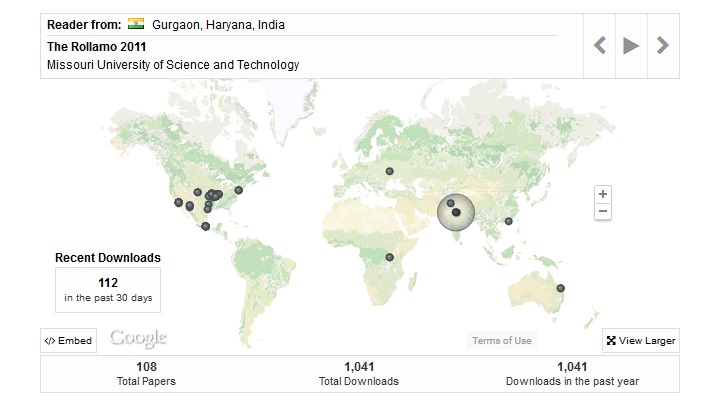 If you're planning to come for the Computer Science Golden Jubilee kickoff at Homecoming, looking at some of the yearbooks online can be a great way to refresh your memories of people and campus spots. If you can't make it to Rolla for Homecoming, browsing the yearbooks can also be a good way to join the celebration from afar.  Yearbooks online — another great example of computer science technology at work!
Pam Leitterman
BS Applied Mathematics, 1975
Co-chair CS Golden Jubilee Steering Committee
President, Academy of Computer Science